This came as an absolute surprise. Some of you already know we moved to Groningen (NL) last August. Now… of course Netherlands has lots to offer., kind of 360° wide… but I could never imagine what has happened to me recently.
Via my partner I have been contacted by Sepideh Yousefzadeh (Assistant Professor Global Health at Campus Fryslân). She  is originally from Iran, where she has been an activist for Human Rights for Women. At Groningen University she teaches a course of Responsible Activism and Global Health… and she asked me be part of it!
The final assignment in this course will be an activism project on visual or performance art. Students will be divided in two groups, half will follow the course track on visual arts (me), and the other half will follow the track on performance art(Alessandro Savenije).
Unfortunately, given time we are all going through, it has been all on remote teaching.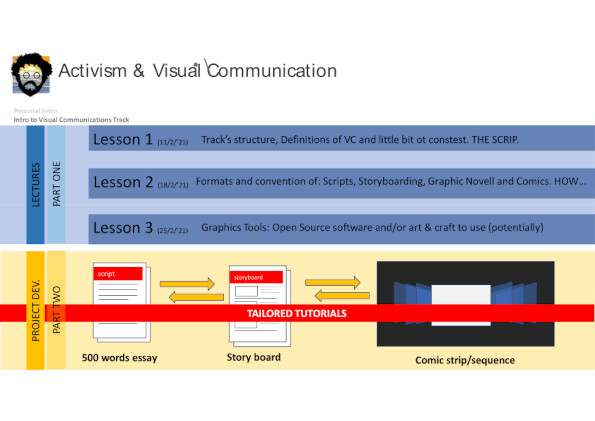 So far, it has been amazing. Students are committed and challenging. Although they do not have necessarily a graphic background they are doing well. And for my self as well teaching at Uni  it is an absolute new thing. But: I liked it. A lot.
Thank to Sepideh for inviting me to be part of this.
Daddo